Ritual and Evocation at the Stone Garden
''The title of this piece is meant to depict a scene of an ancient ritual from times long ago. What is meant to be gained or evoked from this ritual is uncertain. 
I am deeply fascinated by the concept of stone gardens, while they are seemingly fixed in place, movement and pattern can be noticed in their design, in a way creating a beautiful, aesthetic paradox.''
                 Around
"Mix and blur the sounds that have surrounded me: distant construction, simple household sounds, and even the nearby sounds of nature in an urban environment with virtuosic piano technique. " 
''External and internal spaces began to blend, allowing the mind to sink into the place where dreams, memories, and fragments of our previous selves were waiting to be unearthed and brought into the light.''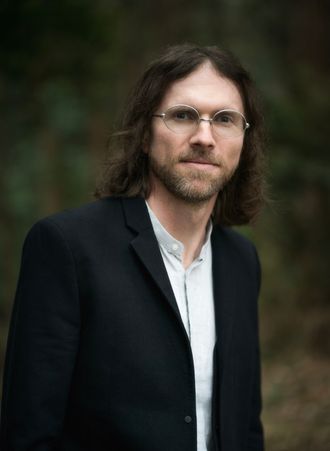 How Deep is the Valley 
"How Deep is the Valley is a work for piano and electronics in which the performer interacts with a Max MSP patch to process the amplified piano. The piece is a brief meditation on insignificance and displacement, as if from the view of a nomad with no place to rest. "
           LE NUOVE FORME 
''LE NUOVE FORME is a long, continuous, but not linear process in which the composer explored  the potential of an object-oriented composition method, musically speaking a dialogue between evolution and motionlessness.''
''In her work she is interested in exploring a momentary nature of time and space, and the conflicting forces that shape land and humans.''
Composer
                                                                 Six Threads
 "A six one-minute movements for piano in the style of 'Threads' where musician and video engage in a dialogue that explores the relationship between live and recorded sound and movement. This a series of "video-moments musicaux'' for live music and pre-recorded music. "
(1) Prelude 
(2) Polyphony 
(3) Videogame 
(4) Garlic 
(5) Loops 
(6) Window
                                                       Mu Absence
"Unlike European landscape paintings, in Japanese landscape paintings, by placing "ma" in the center of the painting, it expresses the distinctive spatio-temporal aesthetics found in Japanese expressions. Mu Absence seeks to identify the imperceptible within the degrading reverberations between two notated sounds of the piano. ​ The multi media work explores the Japanese homonym with meanings such as "nothing", "dream", and "naught"."
                                               Cornkind
Cornkind was originally an improvisation inspired by the poem of the same name by Frank O'Hara. This piece is a melancholic exploration of every day sounds (where sometimes musical instruments are treated as 'found' sounds), and as a new acoustic arrangement, retracing old steps and finding new ones.
FIELDS OF REPRESSION performed by pianist/composer Gloria Damijian and pianist Ting Luo, is featured as one of the premieres on NAC Benefit Event. 
The piece encourage the players to confront themselves with feelings of discomfort and transform them into a creative process. I mainly focussed on terms and questions almost everyone deals with from time to time – or even constantly – during the artistic practice: why * no * anxiety * how * fatigue * self-doubt * failure * pressure.
Lost in..for piano and electronics by Ting Luo, in collaboration with visual artist Marco Pinter, is featured as one of the premieres on NAC Benefit Event. 
The piece is an ambient mix of soundscapes taken from the streets of San Francisco.  The dancer dancing among the crowds, meaning one's solitude in urban life. The visuals incorporate thermal photography of a dancer painting with the heat of her body; superimposed and intermixed with found scenes of cities with pedestrians, traffic, noises, and so on.